Hi all..
i'm 17w1d pregnant.... so far i don't catch up with flu or fever...
but at home, we have a family cat, Mei,
we adopted her since Dec. 2007, now she's nearly 7-month old, and she's
very spoiled. she's toilet trained.. my daddy / brother / sister, will
clean her up after she does her 'business'...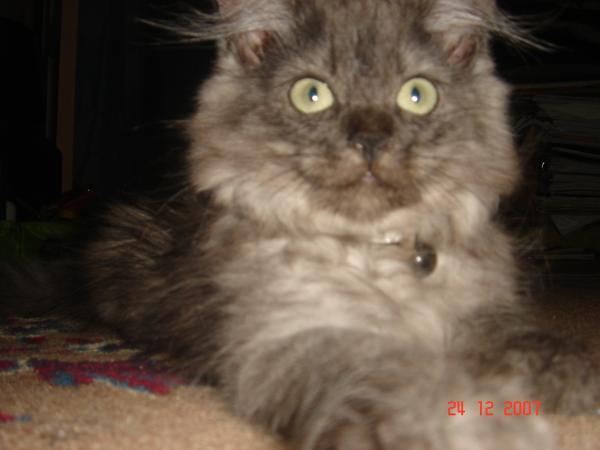 Mei is an indoor cat, she's very afraid to go out, when the door is
open and she heard any car or anything passing by, she'll run straight
in and hide under the sofa. she loves to be cuddled, and she'll go miaw
miaw if we didnt pay any attention to her.
my hubby doesn't like me to play with her. He worried if some cat
diseases will affect my baby. So far our cat is very clean, only she's
scratch here and there once in a while.. but then of course my sister
gives bath to Mei, 2 times a week.
i wash my hand everytime after i petted Mei...i love Mei very much, and my question is,
can Mei pass anything bad to my baby?
my hubby keep saying
"please
don't play with Mei.... don't sit near her.. please don't touch her..
i'm afraid anything bad will happen to our child.. please.... "..


i'm very scared now...