This is my firstborn, Elaina. She is the sweetest, most sensitive and empathetic soul I know. She's eating mac-n-cheese. My hubby took this pic tonight when he was watching both girls so I could help my sis-in-law paint her new house. They made me a surprise bday cake and this pic was part of a video he had waiting with the surprise!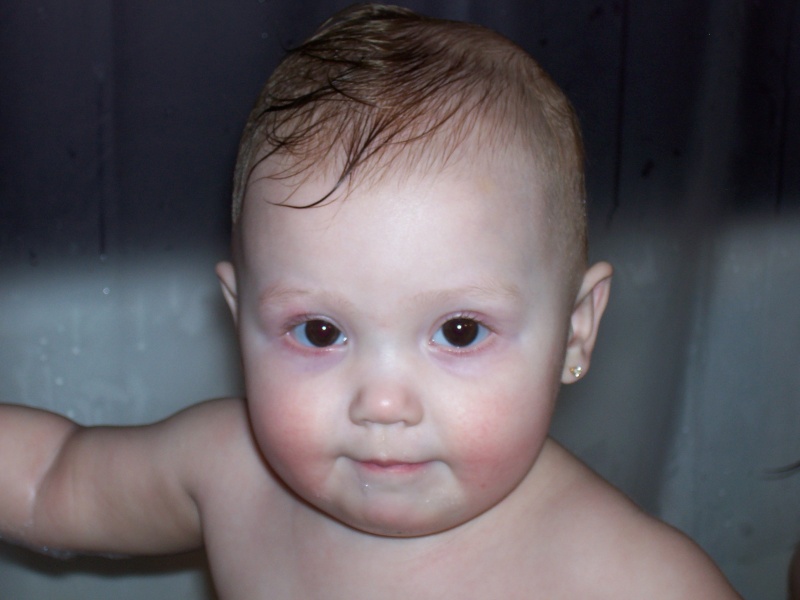 This is Abigail, a baby who never cries and who just lights up the life of anyone she comes in contact with. She is LIFE and so incredibly joyful. She's my chatterbox and she jabbers non-stop all day long! She's taking a bath in this pic!
POST YOUR KIDS PICS!

_________________
Joy-23
Daniel-22
Elaina-2 1/2
Abigail-11 months

TTC #3!!!